About Marut & Sons
Drawing on more than 50 years of experience, Marut & Sons has emerged as a leader in onsite waste-water solutions.  Marut & Sons is a full service waste-water contractor with a team in place to provide each customer with the best experience possible. We offer a full range of excavating services and specialize in the servicing and installation of septic systems.
                                                                                   
Owners
Jeff & Scott Marut: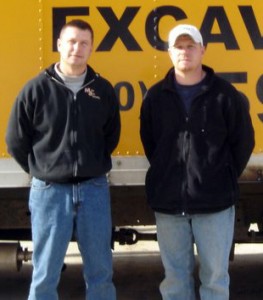 Jeff Marut serves as company President as well as field manager in charge of daily operations.  Jeff is a 1994 graduate of Edinboro University with a BS in Communications.
Scott Marut serves as company Vice President as well as sales manager.  Scott is a 1992 graduate of Edinboro University with a BS in Secondary Education.
Employees:
We have put together a team consisting of 4 employees all with distinct roles.  Each employee is educated and trained in the latest technologies in the industry.
Service Areas:
Currently Serving: Ashtabula, Cuyahoga, Lake and Geauga Counties.
Affiliations:
We are members of Ohio Wastewater Association, National Onsite Wastewater Recycling Association,  and recently received advanced certified installer waste-water treatment systems through the National Environmental Health Association.
Painesville Little League
PCYB Basketball
Riverside High School
Perry High School
Juvenile Diabetes
Miller Paul Marut 5k Run/Walk